Did you know there are many types of ceilings? Some you may know, and others may not be familiar to you. Either way, you have a choice. Every kind of ceiling will give your space a unique look. In addition, each ceiling offers different characteristics.
Here are just some of the ceilings to choose from:
Exposed Beam Ceiling – This style gives the space a more rustic feel.
Tray Ceilings – Cut-out design. The mid-way of the ceiling is cut out. There can be lights around the perimeter, in the center, or both!!
Vaulted/Shed/Cathedral Ceiling – They are all very similar. They form the shape of the roof. Sometimes the ceiling can be slanted instead of meeting in the center of the room.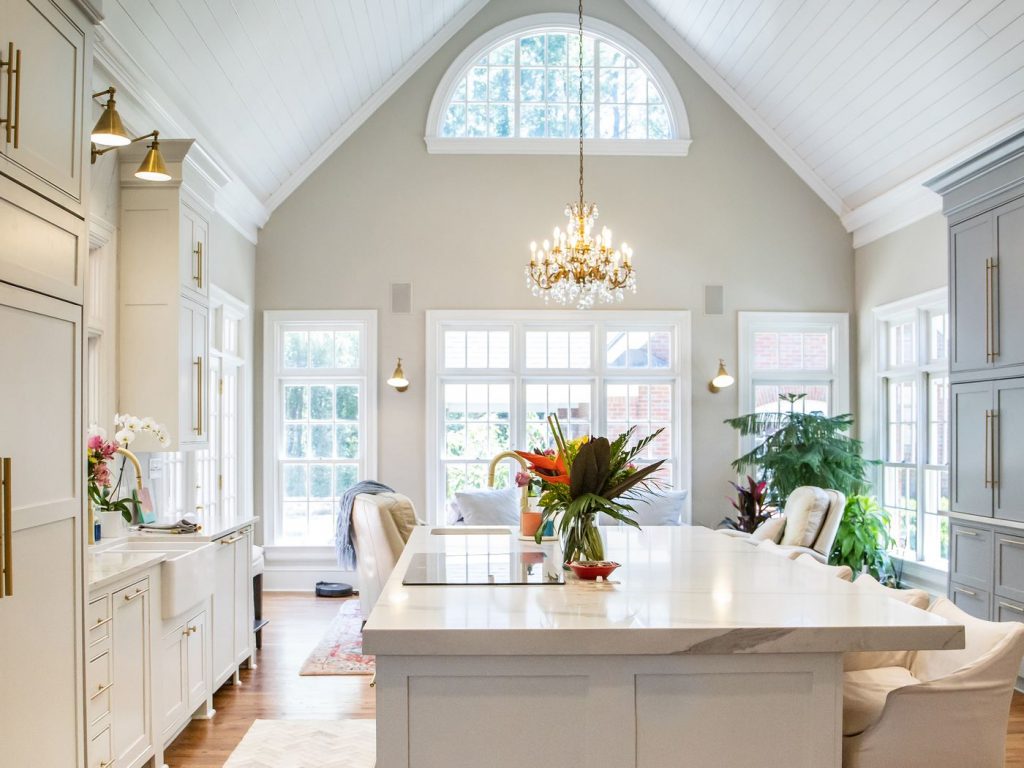 Coffered Ceilings – Repeat hollow square or rectangular pattern. This is one of my favorite types of ceilings.
Domed Ceiling – Mimics circular dome. Usually found in high-end homes. It can be costly to build.
Suspended Ceiling – Used chiefly in the commercial. They have dropped ceilings and can be used to hide pipes.
Cove ceiling – Elevates gradually. Meets with a flat center.
Barrel Vault Ceiling – Upward arch. The entire length of the room was like a barrel cut in half.
As you can see, there are many types of ceilings!! Hard to choose? Absolutely!! If you decide to do something different, then go for it. It's up to you.