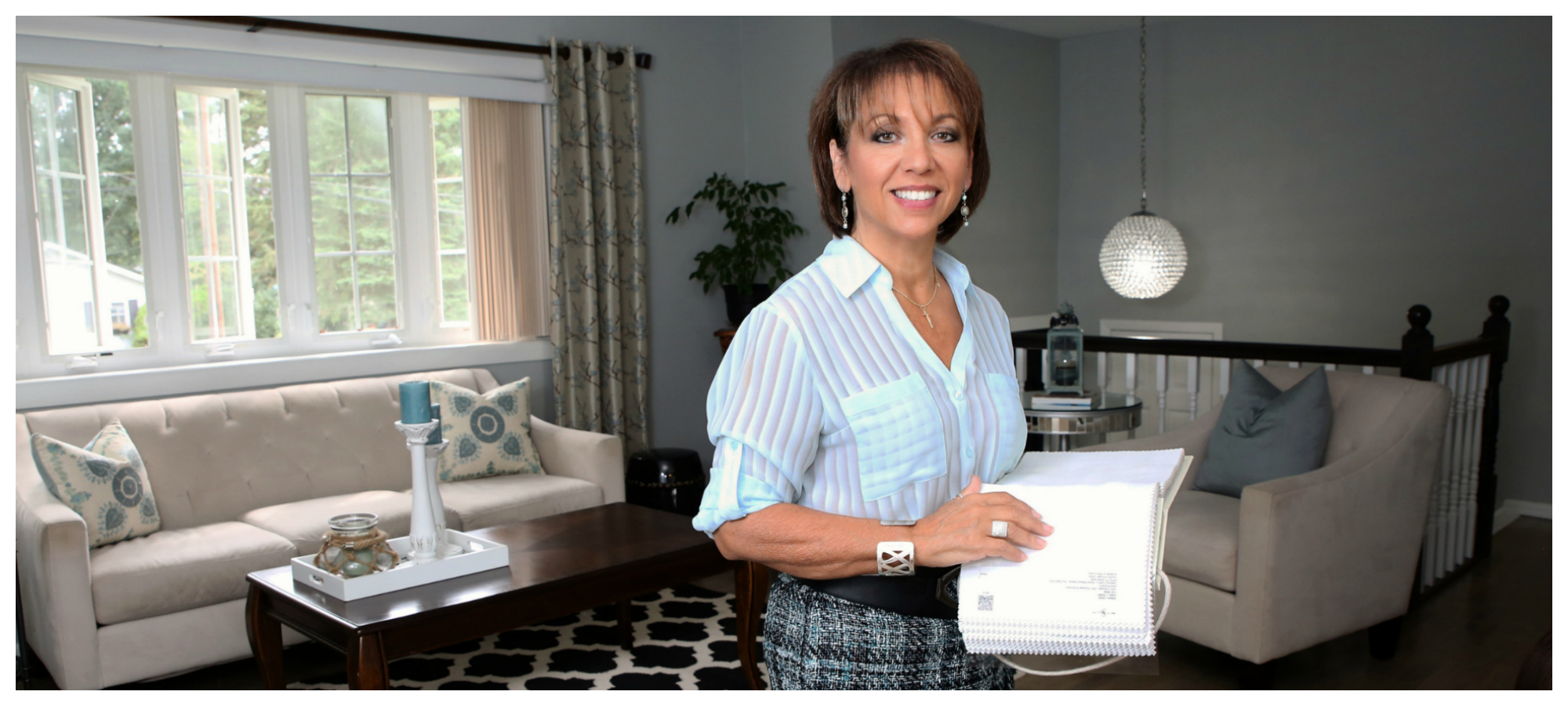 Welcome to my online home!
My name is Carmela. I am here to assist you in creating spaces that make you, and frankly, me happy!  
As far back as I can remember, I was always trying to make everything esthetically pleasing to the eye. Coordination of color, layout, space, and theme was seemingly innate to me and gave me sheer joy.  Back then, I didn't understand the design concept, so I began my pursuit to obtain knowledge about interior design, color, and staging. 
When all the elements came together, it created a beautiful space that made me soar and shine.  I just knew this was my passion.  When I see the sheer joy in my client's face when I have completed a design, it lights up my world as well. 
This all started when I was a little girl. My legos had to be the prettiest house built!! And they were! At least that is what I thought. As I got older, I would look at surfaces, colors, and furniture and give them facelifts. So one day, I did just that.  I had an old antique dresser with a mirror on it in my bedroom.  It just needed something, so I painted a mural of lattice and flowers on my mirror. I then coordinated the colors in my room, and voila, the journey of design started.  
The feeling of accomplishment I had was amazing, and it didn't end there. I started getting compliments on the work I did… it was for me…I thought this is crazy. I like things to look pretty like those magazine pictures displayed on the corner table. This transitioned to other people's furniture, then rooms, then homes.  I found my passion and my life's purpose: Designing and Staging. 
My passion grew to help people get their dream home by creating beautiful designs for their space.
I am a…
Certified designer
Certified color specialist 
Certified Home Stager
All the qualifications that make me a sought after great designer, but it's the passion that fuels my soul and the joy on my clients' faces. 
Passion is what drives us and makes us whole. 
Oh my goodness, designing a space isn't as easy as you may believe. 
There are many moving parts to designing. More than you can imagine!!
My job is to help alleviate the stress by doing all the work for you. 
You get to sit back, relax, and enjoy the process. 
Along the way, friendship is made, and bonds are formed.
In a way, my clients become an extension of my friends. Some of my clients have been with me since I started!!
So, look around your home and ask yourself? 
Does your home feel like a haven, a place you would love to spend time relaxing? 
Do you have peace and harmony, or are you stressed out because you don't like the way your home looks?
Does your space make you happy?
No? Are you ready to change that? Then let's work together, and let me help you fall in love with your home again! 
Click the button below if you're ready to work together.